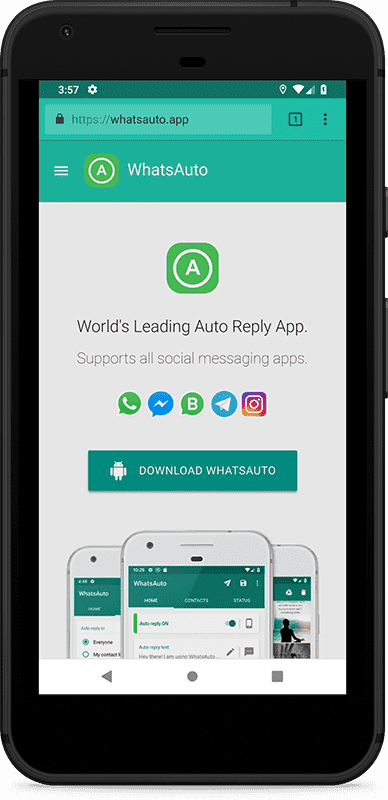 1. Download WhatsAuto app from this website and open the downloaded whatsauto.apk file.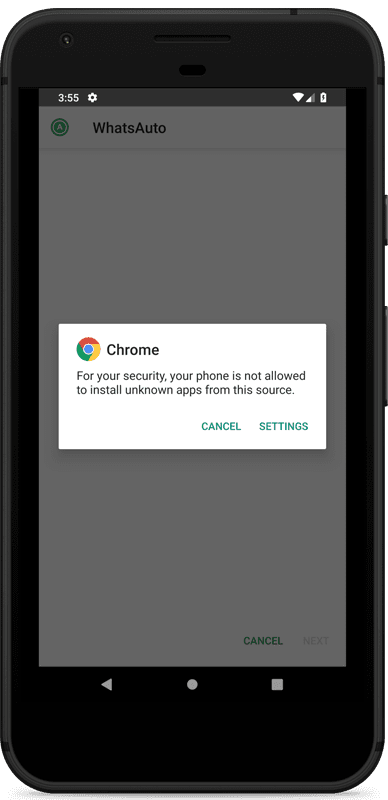 2. If you see an security popup dialog asking to install WhatsAuto app, tap "Settings".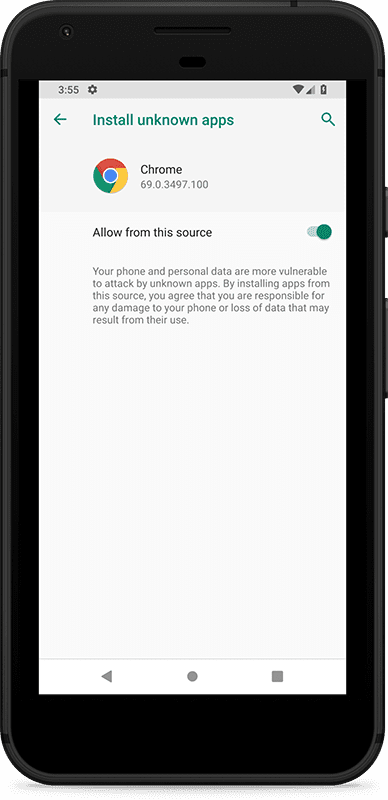 3. Enable "Allow from this source" option and then tap back button.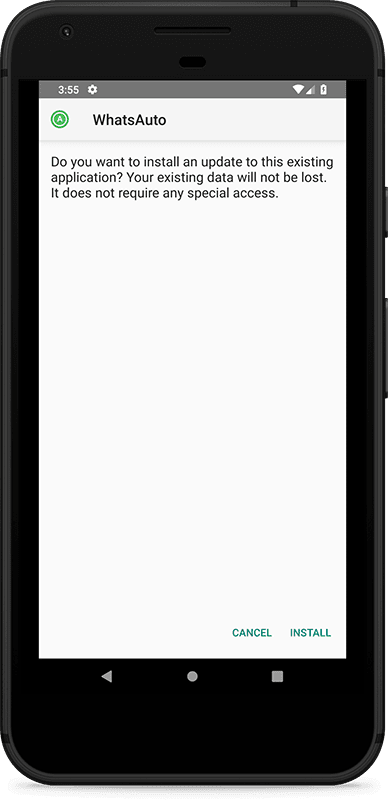 4. Now tap "Install" to install the WhatsAuto app.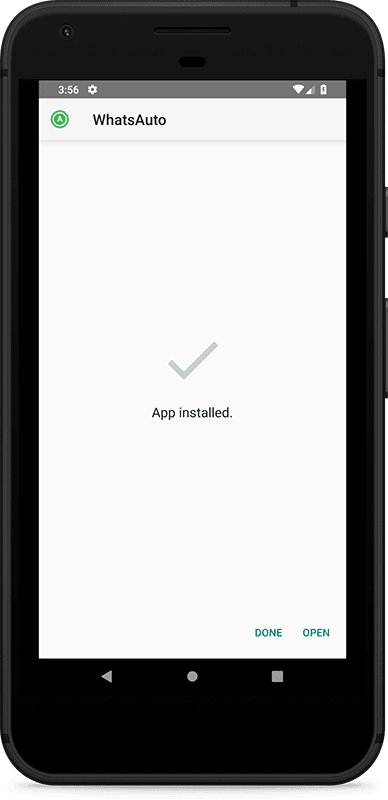 5. The app is installed now, enjoy start using WhatsAuto app. If the app install is failed, please uninstall the old version from your phone and install it again from this website. (Note: Before uninstalling, open the app and backup your data using backup feature).